Zebra
Zebra has been around for as long as I can remember. Her stripes and stringy mane and tail are a bit fiddly to draw but they are an interesting change from some of some of the other toys.
In the stories, Zebra is always helpful. She is not very good at running or jumping but she is usually where the action is; joining in in her own quiet way.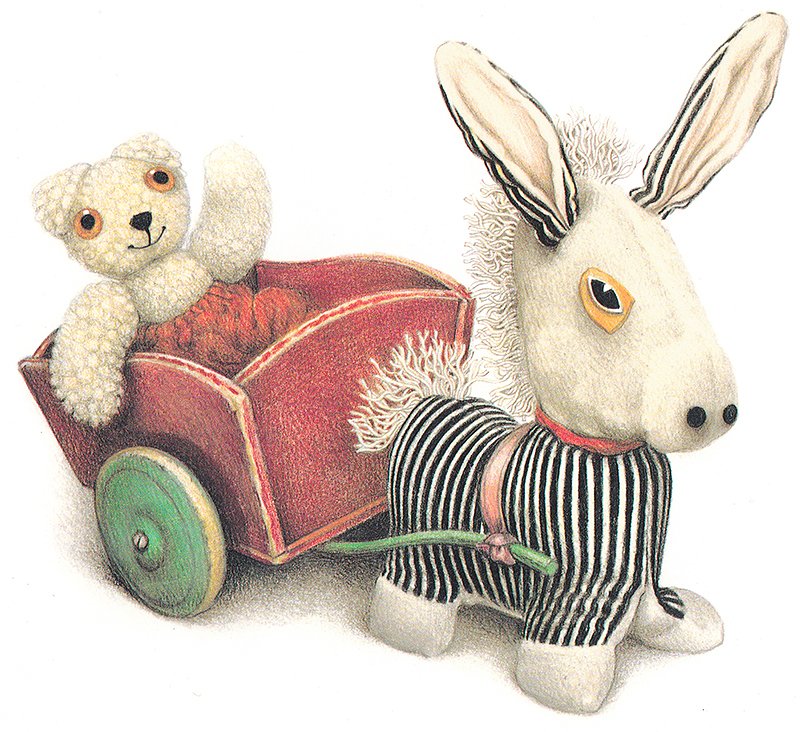 Quiz Corner
Why does Zebra need a bath in the book 'Jolly Snow'.
She got covered in sticky flour while trying to make it into snow.
Fun Fact
Zebra has her own little red, wooden cart that can be used to carry things like wooden bricks for building things or for giving rides to the smaller toys.