Sailor
Being the same size as Little Bear, Sailor has joined in his adventures in many of the books. He loves anything to do with boats or the sea and knows a lot about both. Even when the toys build a boat out of sand in the story 'Splash,' he is there to give advice.
One of my favourite drawings is of Sailor in his blue velvet uniform rowing his boat around an old tin bath (from story 'The Boat Race').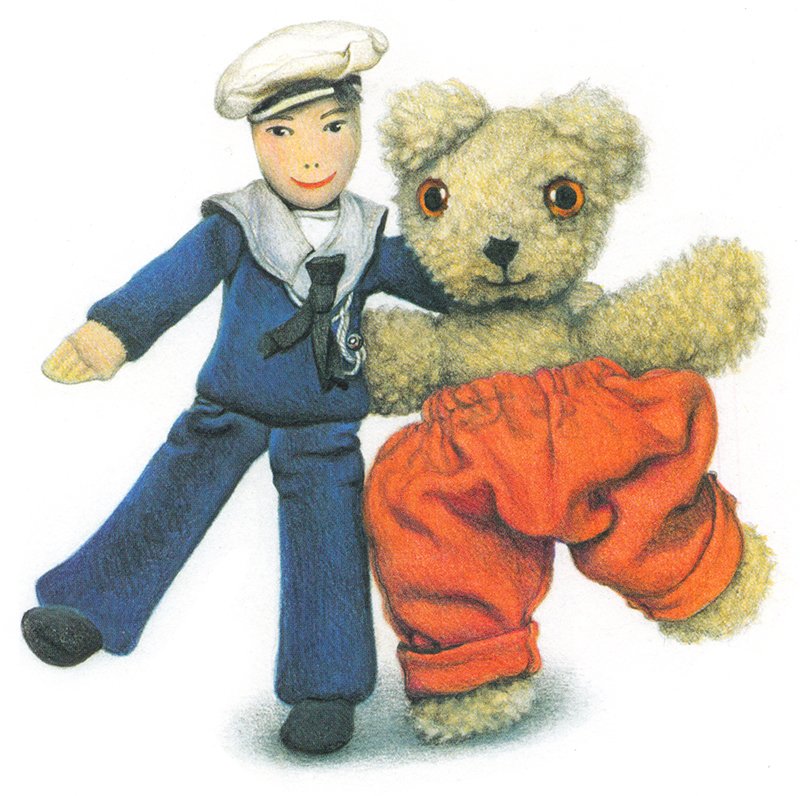 Quiz Corner
What does Sailor use Little Bear's trousers for in the book 'Little Bear's Trousers'?
As a sail for his boat.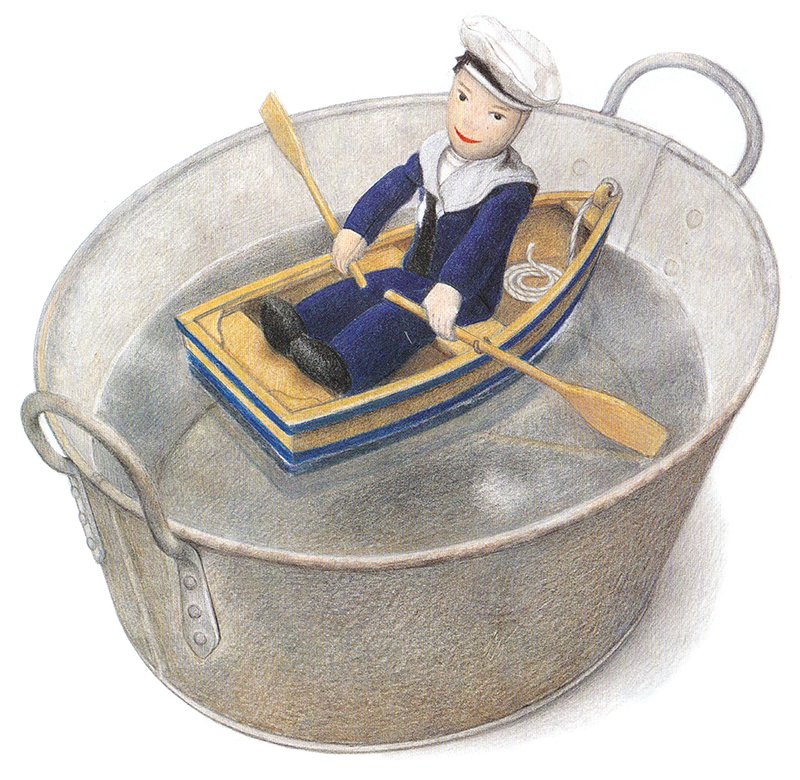 Fun Fact
Sailor actually belongs to my sister, Harriet. He was given to her when she was very young and she lent him to me when I started writing and illustrating the Old Bear books.