Ruff
Ruff is the bounciest of all the characters. He is fun to play with but sometimes can muddles up games by being a little too bouncy.
After the book, 'Ruff', which is all about his week of birthday parties, Ruff has appeared in several more books and fits in well with the other characters. He does have to be careful not to leave muddy footprints everywhere.
Ruff takes quite a long time to draw because of his check-patterned coat and woolly fur (where every tuft has to be drawn individually) but those are the things that make him Ruff.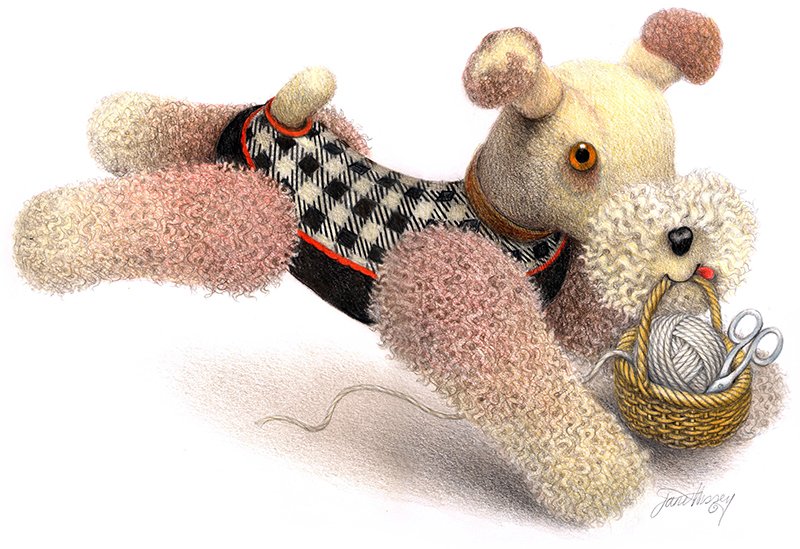 Quiz Corner
What is the present that the toys give Ruff when they want him to stay and live with them?
A cushion, decorated with all Ruff's favourite things.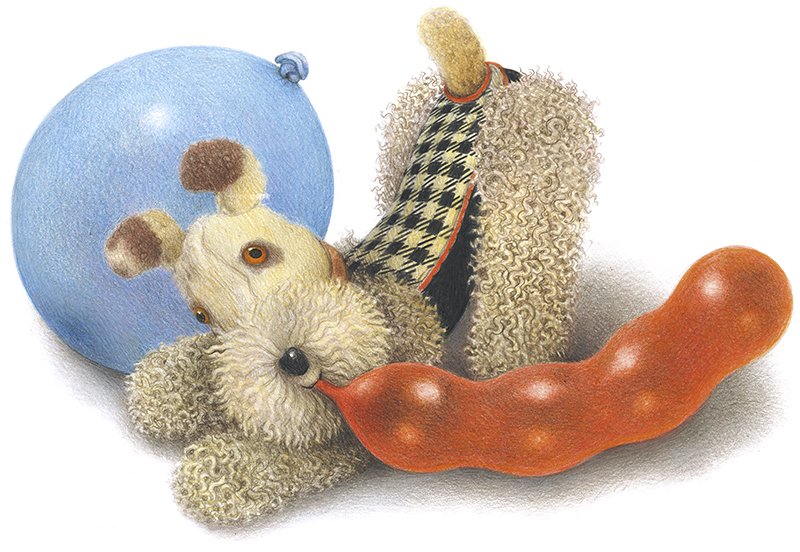 Fun Fact
Ruff didn't have a name when he arrived, so Little Bear gave him the name, Ruff, because that is the noise he makes when he barks.