Old Bear
Old Bear was my childhood teddy bear. My grandmother gave him to me when I was born and I used to play with him all the time when I was little. It wasn't long before he needed replacement nose and eyes and I remember my mother sewing him new ones. He still has her stitched ones to this day.
When an editor asked me to write and illustrate a children's book, Old Bear was my first choice of character. Since then he has travelled all over the world with me, visiting schools, libraries and bookshops and he's lost a bit of his fur along the way. He still looks like Old Bear though; just a slightly older Old Bear.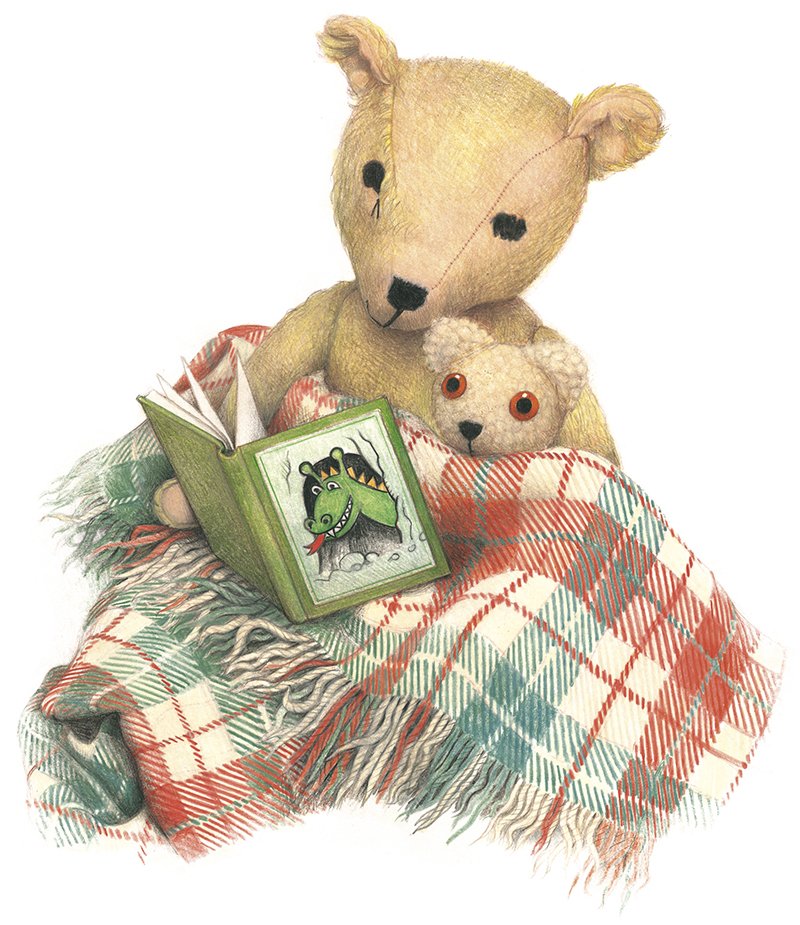 Fun Fact
When he was new Old Bear had a growl that you could hear when you turned him over. You can still just hear it but it's a lot quieter now.
Quiz Corner
In the book 'Old Bear' how did Old Bear finally get down from the attic?
By handkerchief parachute.
In my stories Old Bear is always the sensible one who likes to sort out problems and keep everyone happy. He likes to look after all the other toys and loves reading them a bedtime story at the end of the day.
As well being in all the books, images of Old Bear have appeared on all sorts of other things; calendars and diaries, cards and wrapping paper, clocks and cots, baby clothes and toys, tins and tiles, comics and mugs, Easter eggs and even soap!
Soft toys have also been made of some of my characters and now lots of people have Old Bears of their own.