Bramwell Brown
I think Bramwell Brown has appeared in nearly every one of my books. He was made by a kind friend for my son, Owen, when he was born. She also made similar bears for some other babies around the same time and I have sometimes met these 'cousins' of Bramwell at book signings. They are all different colours but a similar shape!
When I wrote Old Bear I chose Bramwell to be one of my first group of characters. Of course I had to borrow him from Owen so I could draw him but I always gave him back.
This is the first drawing I did of Bramwell I loved drawing his shape, colour, velvety texture and his leather paws. That made him a nice contrast to Old Bear.
In the books Bramwell is very practical; he is always making and mending things, cooking , knitting and sewing. He is nearly always with the other toys when they are having adventures and often has useful ideas and helpful suggestions.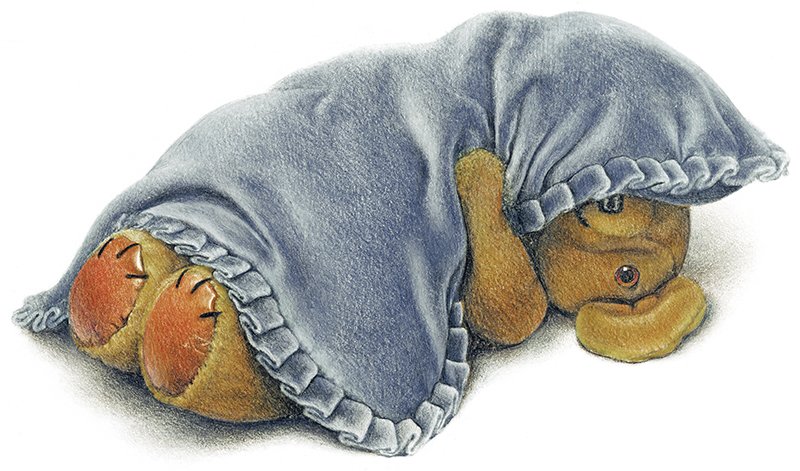 Fun Fact
When Bramwell first appeared in the books I had to give him a name. I had once worked with someone called Bramwell and I always thought it would be a good name for a teddy bear. I wonder whether that person knows there's a bear named after him!
Quiz Corner
Can you think of one of my Old Bear books where Bramwell Brown does not appear?
'The All-Together Painting'.